Drifting thoughts, a bit personal.
Every now and then I get my writing bug. It's so liberating to write my thoughts and feeling and to share them for you to get a deeper understanding of me. There are times I wish for a mind reading device, not to read others minds but my own, it sounds silly but since I get lost in my thoughts sometimes, it would be great for a machine to record some of my ideas so they don't get lost in the abyss of memory.
I had my first trip to Chicago last month, it was AMAZING! I can't wait to return, the people are friendly, the food was great and the stores WOW. I stayed on Magnificent mile, it reminded me of Union Square, SF. I tried David Burkes steak, lucky for me it was right downstairs, one of the juiciest steaks I've tried. I enjoyed my stay at my hotel, the service was excellent and I tipped housekeeping well, all the mess "we" made in the room, they deserved that much.
On my last night, I ventured out to try the famous deep dish pizza at Uno's, it was delicious. When I got there, a waiter consistently flirted with me. I found it very amusing. He just wouldn't quit, asked me where I was from, made jokes and told the bartender not to serve me any drinks that I had a ton outside. That was his opening line with me. Outside while I waited on the benches behind me were a few shot glasses, about 6. He made a joke that I had way too many to drink etc. The bartender was nice and told me he'd beat him up, he's such a nuisance not to worry about him. Coincidentally that made my neighbour strike up a conversation with me. Turns out he was from San Antonio. Small world. On my way out I said bye to the waiter, he gave me a souviner. I touched his arm and smiled at him, I sure that made his night.
I received some amazing gifts, thank you my love, you know who you are.
I'm eternally grateful and happy you thought of me in that aspect and my first time meeting you, it's like you knew me. Yokatta... :) I love, love, LOVE getting surprises, my face lights up and my grin can't stop spreading, I'm so gidding writing this portion now, thinking of my feelings, I feel them coursing through me, thank you for making me feel special.
I'm officially a size 0 now. How did that happen? I don't step on scales. When I was younger I had a love/hate relationship with food. It's a way to help myself and not have that obsession. Don't get me wrong, I don't try to loose weight, my body just does what it wants. Clean eating and exercise does the body good.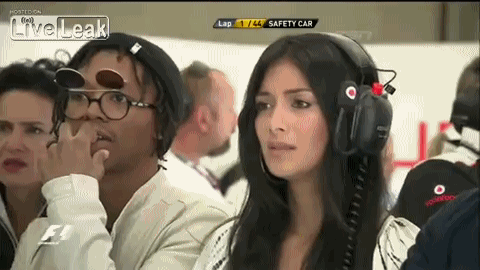 Recently there was an outrage online over bodyshaming. I'm not ok with people bringing others down to uplift themselves. You are only proving how insecure you. You can be confident and have high self esteem but also have some humility. High self esteem and arrogance are not the same. No one is better than anyone. Everyone is unique in their own way. It's sad to see such hateful posts online.
Deja vu dreams/memories, I'm I the only one that has them? I feel magical at times. The latest-visons of yellow. If you're familiar with me, you know yellow is my favorite color. When I was younger in school in Africa, they grouped us in "houses". You might be thinking huh?? For example, in Harry Potter the students are grouped into Gryffindor, Ravenclaw etc. I always got put in Yellow house. At a point I hated it cause it was so cliche, because I'm light skinned, yellow house no questions asked. I rebelled one year when I changed school and picked up another house color, green and became part of that house for sports. It was my first time not being in Yellow house. I later transferred to a different private school. If you've been to Nigeria you know how corrupt it is over there, you have to bribe. They had the colored sports wear and a white one, I loved having to wear white, wore it most times.
I have a lot of tales of my life in Africa. You're always free to ask me or if my memories is sparked I might blog about growing up there.
I had a date outside of escorting, he was an older gentleman, lets call this a sugar date. Luckily I didn't get carded this time, it's happened in the past with a client ( so embarrassing).
I haven't communicated since the date, I told him I am a busy lady. He dropped me at home afterwards . He's really into sex, I could tell. I made a dirty joke with him, well he started it and I completed it. He goes, he loves my skin tone, then asked if I have white in me. My reply to his question at first was "no" then I said I have, many times, and I laughed. Witty witty. He replied, he'd like to put his white in me. What a twist. So forward.
Sugar dates are interesting. I don't know how long I can continue this ruse. It's fun for none busy days and different. When I go on these I don't tell them I escort, I want to be as "normal" as possible. Most times they want something "exclusive". It's easy to tell how these dates will go from messaging with these men. It's all a matter of if I have the time to spare. I get to see how some men think, sort of like homework. When I go on a sugar date, I don't mention allowance or sex. I'm trying to get to know you/build a relationship. We both know the deal and why we're doing it, the topic will come with time, If that's the first thing we discuss, I know the direction it's going. It's a red flag. I deserve to be treated like a lady, some wooing. Lets me know you're serious and the real deal. I had another recently and he told me to get an allowance I had to sleep with him that same day, "We should test our lover capabilitites". I told him we aren't compatible, picked up my purse and left. I think they need escorts honestly but may be ashamed. Most times I believe it's a game to be honest.
While in Austin, I met with an old "civilian" friend who reached out to me. As the night went on, I discovered he wanted to date me. He spoke like we had something going on, it really bothered me, was so disrespectful. Saying I was upset doesn't come close to how I felt, I was utterly dissappointed. I wish he'd respected my boundaries, I even gave body language clues. The whole night I felt like I made a huge mistake accepting his invitation.
Can you draw a summary from these 3 events?
Thank you for taking time to read this excerpt. I hope my posts leave a smile on your face. Can't wait for the new adventures in store for me in the future!
Smiles and warm kisses,
Elise